Schematic Material Editor 1.0
Download
Schematic Material Editor requires 3ds Max 8, 9 32bit or 9 64bit.
Installer (executable) for all max versions sme_1_0
About
Long awaited tool for 3ds Max, while its not perfectly integrated and lacks drag'n'drop support for materials its relativly easy and fast to use. With this making very complex, animated and procedural materials and maps should be a breeze. Its open source and you can modify it for your needs. It is prefectly "safe" and doesn't corrupt your max files. All max files and materials created with Schematic Material Editor work even without it installed.
Features
– Schematic/Node based material editor – Customizable user interface – Automatically arranges nodes in sensible way – Hides all unnecessary submaterial/map slots – Controls to easily hide/unhide nodes – Ability to handle multiple schematic views – Support for 3rd party material and maps – Support for controllers (Color, Float, Script etc.) – Advanced Math and Channel nodes for complex material and map setups – Materials and maps are fully compatible with systems without Schematic Material Editor installed – Scenes saved with Schematic Material Editor info can be opened even without it installed – Material and maps are stored inside Schematic Material Editor so they aren't lost even if not present in Material Editor or Scene
---
Screenshots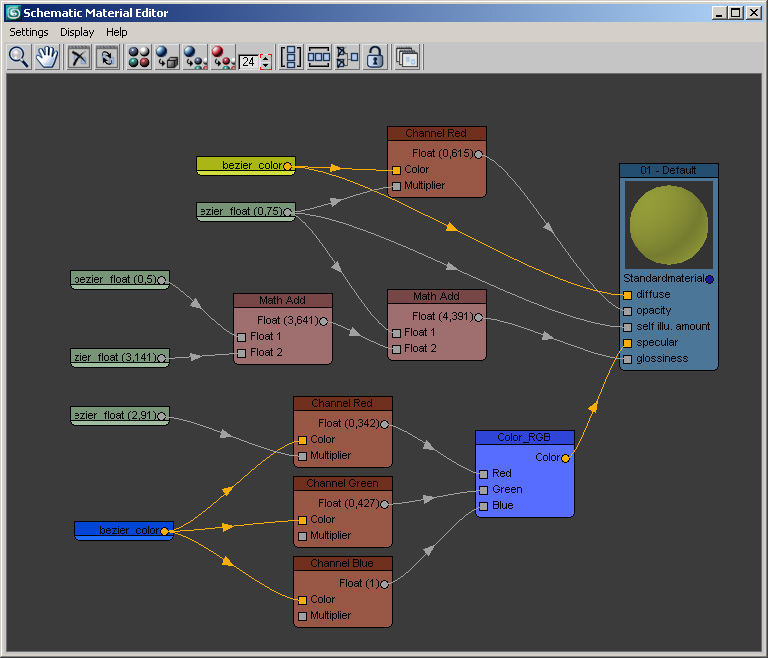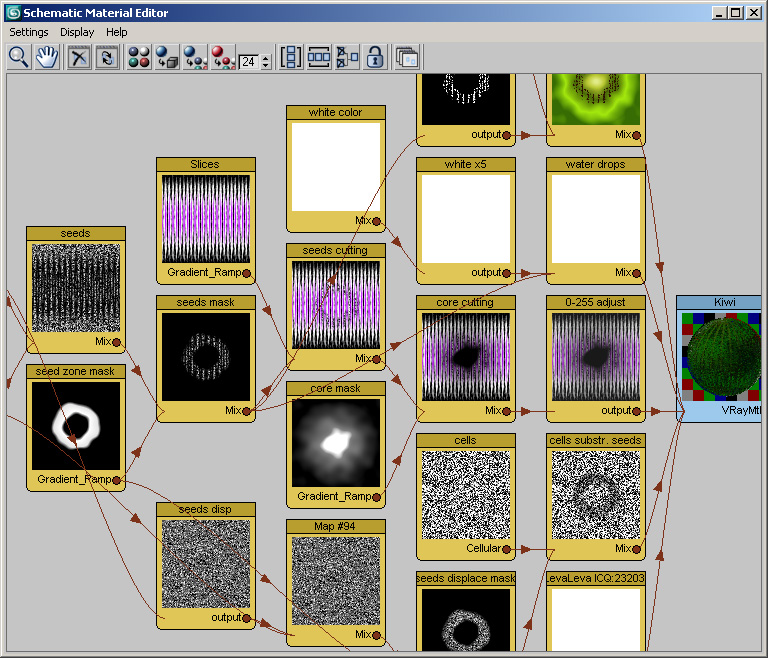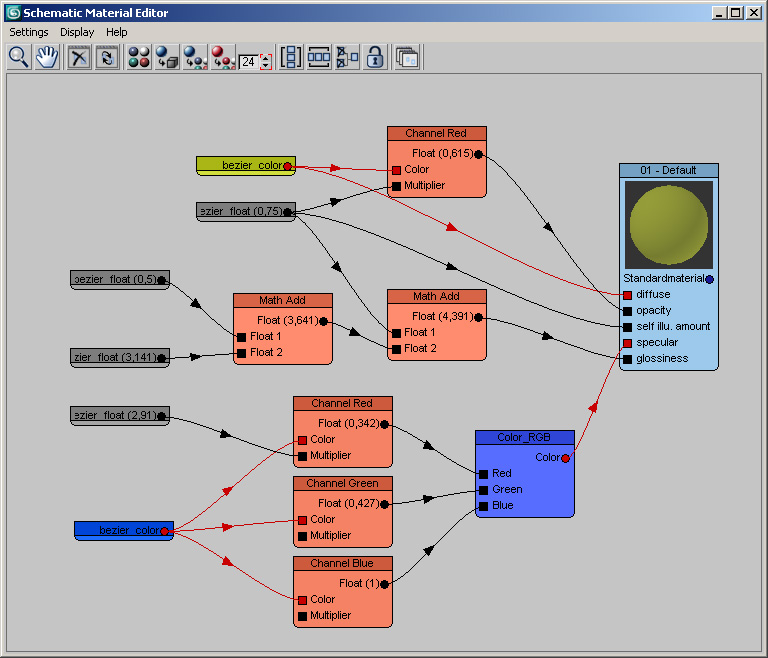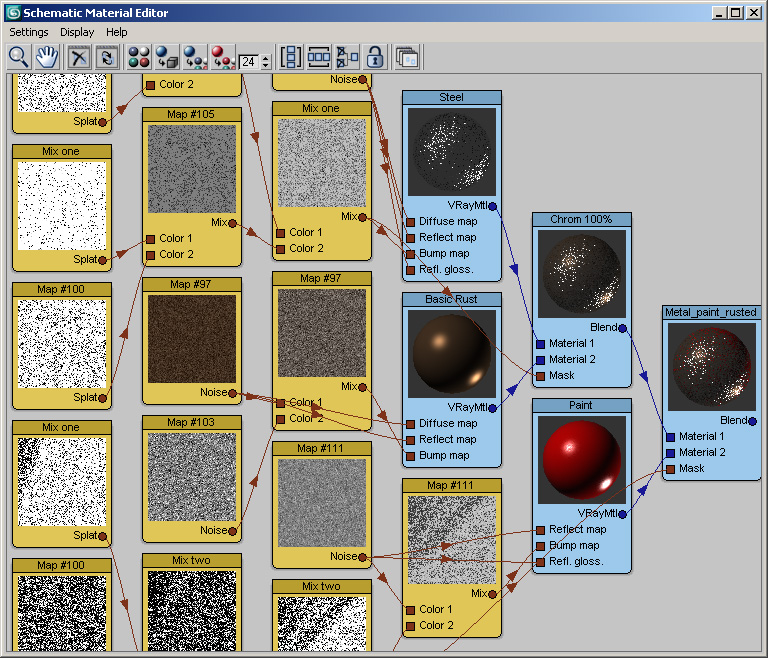 Version history
26.05.2007 – 1.0 Released
Special thanks
To Kees Rijnen for making Helium, schematic framework that allows you to create flow-chart user interfaces within 3ds max.